NEWS
I'll contest Bekwai Parliamentary seat in 2024 – COP George Mensah confirms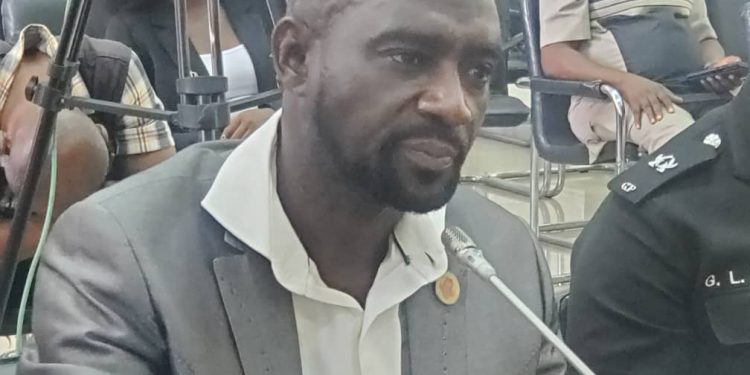 Mr George Alex Mensah, who retired today [Sept 18, 2023] as a Commissioner of Police (COP) has announced his intention to contest the Bekwai parliamentary seat in the Ashanti Region.
He has been on leave prior to retirement in the last three months and officially retired today from the Ghana Police Service after a dedicated 31-year career.
COP Alex Mensah has been in the spotlight due to his involvement in a leaked tape discussing the removal of Inspector-General of Police (IGP) Dr. George Akuffo Dampare, since in his view he was on the "worse" IGPs the Police Service has ever had.
He has since appeared before the Parliamentary Committee tasked with investigating this matter.
In a radio interview with Accra based Angel FM Mr George Alex Mensah said he has decided to run for political office and represent the Bekwai Constituency in Parliament.
He stated, "I have thought about it and I will run as MP, I have been thinking about it for a long time and I have taken a decision, so I will contest. I am from Asante Bekwai and I will contest for the seat."
He, however, did not specify which political party under whose banner he plans to run.
But when he appeared before the Special Parliamentary Committee, which is probing the leaked tape in which he is head discussing with Daniel Bugri Naabu why Dr Dampare should be removed from office as IGP, he admitted that, his family and his himself have long been members of the UP party, from which the current New Patriotic Party (NPP) was formed.
He said his sympathies and ties have always been for the NPP, and that was something he was never going to turn his back on.
Source: graphic online