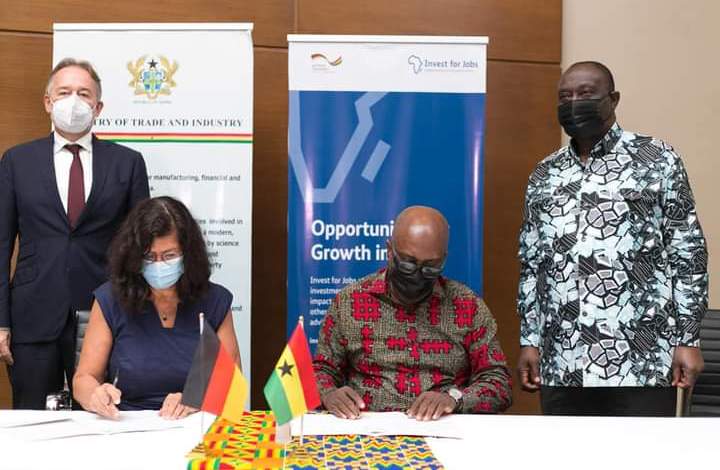 The Ministry of Trade and Industry and 'Invest for Jobs' – an initiative of the German Federal Ministry for Economic Cooperation and Development (BMZ), have signed an agreement to promote the automotive sector and support the development of industrial parks in Ghana.
A ceremony co-hosted by the German Ambassador to Ghana and the Minister of Trade and Industry in Accra, marked the cooperation between the two parties.
'Invest for Jobs' is the brand for the Special Initiative on Training and Job Creation; it is implemented by the Deutsche Gesellschaft für Internationale Zusammenarbeit (GIZ) GmbH among other partners.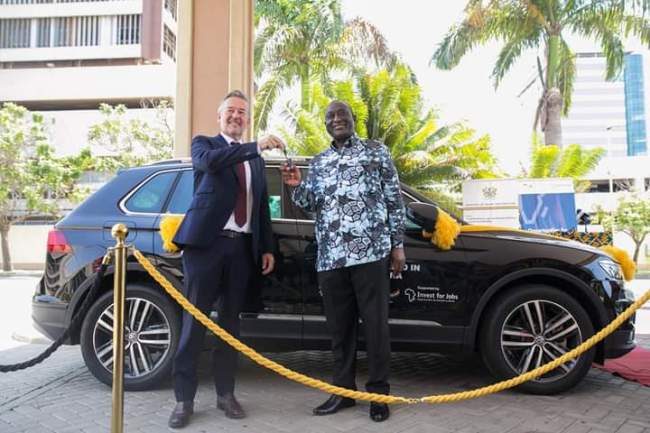 The cooperation will contribute to the development of selected industrial zones and parks, in collaboration with local and international parks developers.
For the purpose of this cooperation with the ministry, an amount of 540,000 Euros is being invested – through a financing agreement, to support industrial park development and to establish an Automotive Desk at the Ministry
The grant agreement was signed by Regina Bauerochse Barbosa, country director of GIZ Ghana and  Patrick Yaw Nimo, the chief director of the Ministry of Trade and Industry.