POLITICS
Dismissal of School Feeding Programme boss an 'administrative error' – Adwoa Safo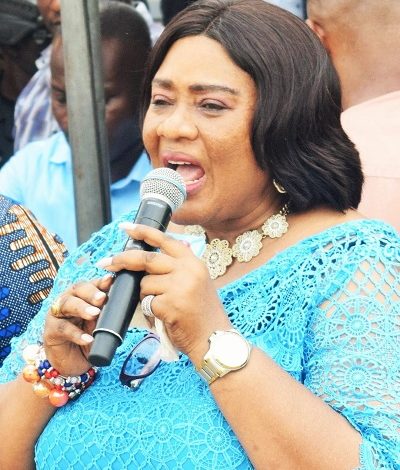 The Minister of Gender, Children and Social Protection, Sarah Adwoa Safo, has reversed the decision to sack the National Coordinator of the Ghana School Feeding Programme, Mrs Gertrude Quashigah.
Mrs Quashigah's appointment was terminated on Tuesday, May 18, 2021. No reason was however assigned for her removal.
She was subsequently directed to hand over to the Chief Director of the Gender Ministry.
But a letter dated, May 20, 2021, signed and issued by the sector Minister, Sarah Adwoa Safo, said she had reversed her earlier decision to terminate Mrs Quashigah's appointment.
According to her, "the earlier letter was as a result of an administrative error."
Mrs Quashigah is the widow of Major Courage Emmanuel Kobla Quashigah, a Minister of State for Agriculture and later Health in the NPP government of John Kufuor between 2001 and 2009.
She was officially named National Coordinator of the programme in March 2020 after serving as Acting Coordinator for about a year.
Mrs Quashigah is the Chief Executive Officer of Ambar Quality Foods Limited.