NEWS
Clubhouse Ghana welcomes new mental health patients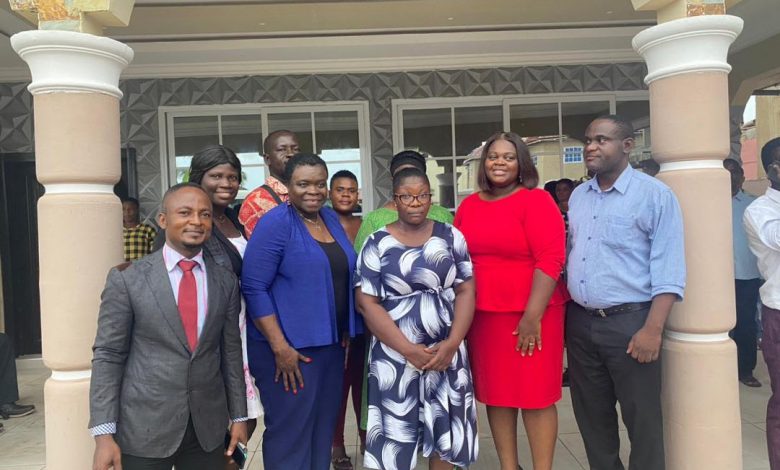 Clubhouse Ghana Rehabilitation Centre has welcomed into its facility 22 mentally challenged patients from the Pantang Hospital and the Accra Psychiatric Hospital as part of its efforts to help address mental health challenges in the country.
The facility aims to provide them with critical intellectual and hands-on training in an environment that is trusting, supportive, and impactful. The facility model will equips them with needful skills and apprenticeship training through various  programmes designed for practical living and growth.
At a short ceremony to receive the patients at the facility in Accra today (June 6), the Director for Clubhouse Ghana, Samuel Kwakye Boaten, said the facility will further assist them to secure jobs when the patients fully recover in order for them to be self-sufficient.
All recovering patients in Clubhouses around the world are known as "Members" with a focus on their dignity as they are accorded respect for their decision to transition from patients to individuals that are re-integrated into society. For this journey alone, they became Community "Members" as soon as they move into any Clubhouse.
The Director, Mr. Boaten also said that the Clubhouse Ghana Model and 37 Governing Standards would also enable the "Members" to gain an inner sense of self-pride, resilience and tenacity to face life's challenges head-on even when their families or communities forsake them due to the stigma attached to mental health conditions / ailments.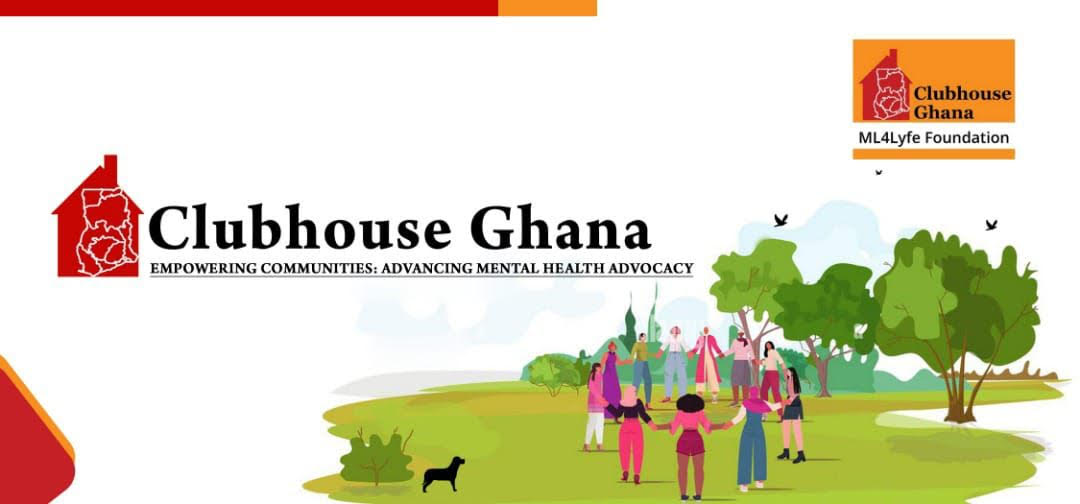 He said the facility had a competent human resource and administrative team of specially trained staff from relevant and diverse backgrounds to assist in the rehabilitation process.
This entire stellar team and robust operations are under the auspices and helm of Founder and CEO, ML (Brookshire) Eghan née Blay-Miezah who is also a Senior IT Executive at Hewlett Packard (HP) based in Houston, Texas currently.
ML Blay-Miezah has been the brain of the Clubhouse Ghana initiative since its Launch in  December, 2021, when Dignitaries like Vice President, Jewel Howard Taylor Of Liberia, Dr. Akwasi Osei of Mental Health Authority, Honorable Okoe Boye (Former Deputy Minister of Health), etc. all graced the occasion.
Through ML Blay-Miezah's efforts with her team, Clubhouse Ghana is the First-Ever Clubhouse-franchised Rehabilitation Center in Ghana and also the First in all of West Africa out of all other 340 Clubhouses across the Globe under Clubhouse International www.clubhouse-intl.org
Indeed, she is proud of the accomplishments of her team and profusely thanks every supporter and financial contributor.
Please visit www.gofundme.com/ML4LyfeFoundation to support the efforts of Clubhouse Ghana
Stay tuned for additional milestones within the operations of this awe-inspiring initiative within Healthcare as a whole.
Please donate in Ghana or through WorldRemit, SendWave, Remitly, Tap Tap Send, Western Union, MoneyGram to MoMo number in the business account name: Clubhouse Ghana
+233 597 387 367