SPORTS
'Beating Ethiopia, South Africa Is Our Agenda' – Milovan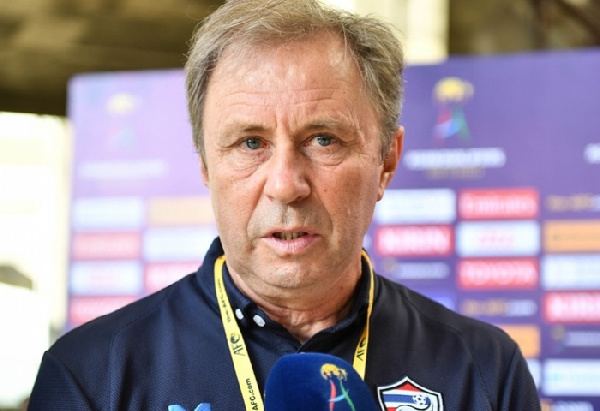 Ghana coach Milovan Rajevac says posting wins over Walyas of Ethiopia today in South Africa (Orlando Stadium) and South Africa three days later in Cape Coast remains his side's agenda.
The Black Stars are bent on clawing all points from their Ethiopian counterparts today in South Africa and later beat South Africa to grab one of the play-offs spots on the continent.
He said making a second World Cup final appearance in Qatar next year remains his top most priority, and has purposed to clear the two hurdles; picking all the six points.
Coach Milo travelled with 24 players to South Africa ahead for the penultimate World Cup Group G qualifier today.
Two wins against Ethiopia and South Africa will hand Ghana one of the play-offs spots on the continent.
He said in an interview, "We really hope to qualify for the World Cup. This is our agenda and every person here, everyone in the football association, technical team and the players are all working towards the same thing."
He added, "If we qualify for the World Cup, I will be the happiest man on earth. Definitely we will all give our best to make that happen because we cannot predict the future. We are doing everything in our own power to win the next matches. This is our goal and we do our best to make it happen."
To the Serbian trainer, qualifying Ghana for the Qatar championship, having done same in 2010 will make him the happiest man on this planet.
Source: Daily Guide