Showbiz
Akufo-Addo is the greatest of all politicians – Meek Mill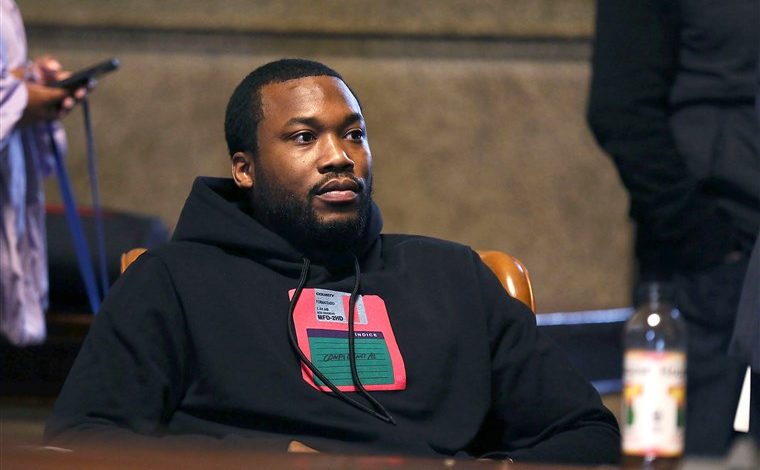 Renowned American rapper Meek Mill has showered praises on Ghana's president Nana Addo Dankwa Akufo-Addo as his greatest politician of all time.
Declaring his love and admiration for the first gentleman of the land as his favourite politician, the Dreams and Nightmares crooner made the remarks during a debate on Complex with fellow rapper Rick Ross recently.
Meek Mill's fondness for President Akufo-Addo stems from his memorable encounter with him at the Jubilee House during his visit to Ghana in December 2022 when he headlined the Afro Nation festival.
The rapper made headlines with his presence at the festival, but for him, what truly left a lasting impression was the opportunity to meet Ghana's head of state.
In his own words: "I met the President of Ghana, so he's one of my favorite politicians. To be able to meet a black president myself and let me in the president's house, he made me have a lot of confidence in myself, and I want to be better, so I'll say that's my favorite politician right now," Meek Mill stated during the debate, openly proclaiming President Akufo-Addo as the "G.O.A.T politician."
Even though Meek Mill continues to have fond memories of his last visit to Ghana, it was not without controversies.
The popular American rapper was heavily criticised for filming a music video in Ghana's presidential palace.
The video, which featured the rapper singing in the palace's corridors and halls, was blasted for creating a potential security risk. Mill uploaded the video to Instagram but was forced to take it down following the huge backlash.
He took to Twitter with an apology, writing: "To the people of Ghana no video I drop is ever meant to disrespect the people of Ghana …. The fastest way to make connection is thru music and I wanted to do that with displaying art … im in my 30's from America and didn't know much about the lifestyle here".
Source: graphic online