Editorial
2024: All eyes on Ashanti – Occasional Kwatriot Kwesi Yankah writes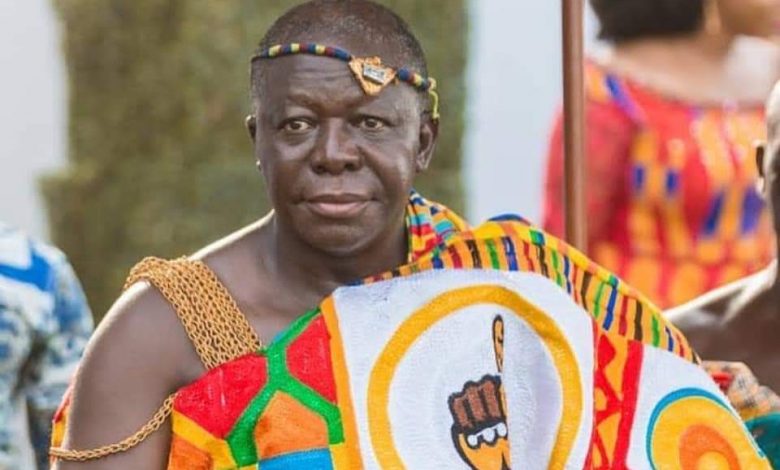 Ashantis. I never cease to be amazed by the people. Culturally defiant, but also broad minded, all embracing; dedicated nationalists.
Where Accra has failed the Black Stars, call on Ashanti. They respond in their numbers and snatch a victory not for themselves, but for Ghana. And they have wise kings. Ashantis do.
They don't call this one 'King Solomon' for nothing! When he set up the Otumfuor Education Fund, it was not for Ashanti alone. It was for Ghana: beneficiaries spread beyond the basin of the River Pra, and embraced those whose ancestries drank of the Tano,
Birim, Densu, Ankobra and the Volta. Of late he has taken a bold initiative to set the pace in ousting chiefs that promote illegal mining. That is King Solomon.
Over these years that is what Asante has stood for: far-sighted vision, nationalism. Tribalistic?
No. Otherwise, the sports stadium in Kumasi named after Baba Yara, would be a contradiction in terms. Let others debate a stadium called Ohene Djan in Accra because he was not an indigene; Kumasi would embrace Baba Yara, a 'non-indigene' that made Asante and Ghana proud through soccer. In the 1990s, Ashanti whole heartedly welcomed as Regional Minister, Kojo Yankah my own uterine brother who is not Asante, and worked with him as their own. While some public universities insist on 'son of the soil' to be appointed Vice Chancellor, Ashanti would rather prioritize diligence over ethnicity.
Suburbs called Fanti New Town, Pekyi, Anloga in Kumasi; the throng of 'immigrant' chiefs as part of the King's entourage, and providing wise counsel at all times; these make a bold statement: Wisdom is not the monopoly of one ethnic group.
When the Ashanti say, y∈nkyer∈ obi ase (we don't debate people's origins), it does not signify official indifference to history. It signals discretion in the tracing of ancestry and people's origins to avoid needless stigma. Indiscreet tracing of origins may eventually denigrate lineages, and lead to social exclusion in policy implementation.
That proverb promotes cultural integration as a broad policy, and has guided Asante throughout its history, and as well been prioritized in Ghana's Constitution (Article 34, 5). That is partly responsible for the peace we enjoy in this subregion. We have not suffered major ethnic upheavals. But this could be simply a question of time if we ignore early warning signs. Two decades into 21st century, we are conspiring brazenly and with our silence to promote 'tribalism' in national politics, and the target locality has been the Ashanti, who are themselves ethnically tolerant.
For the first time in our history, tension is mounting towards a political party election; the social media is abuzz; alarm bells are ringing; hearts thumping; citizens panicking; adrenalin flowing towards a dreaded November 4th. Meanwhile, a party is hysterical, almost at the brink of paralysis.
The simple reason being that an abomination, most dreaded, is in the offing. A party's likely flag bearer, even though Ghanaian, may 'unfortunately' be coming from the denigrated North. He is Tani, it is said in muted chuckle; unfortunately not Akan. Sometimes, he is even accused by ethnic bigots, of improperly wrapping the Ashanti kente cloth. Party norms and taboos don't permit such violations. 'Our ancestors will not forgive us.' For fear of breaches, a state of emergency somewhat prevails; alarm is sounded; anxiety looms; and nine aspirants dreading the unthinkable even joined hands in an attempt to oust the odd one. For him alone, some threaten to quit; new parties are in formation, others may break away; all to avoid an abomination! Biibiii besi, biibi besi, biibii besi. Trouble in the offing. 'Over our dead bodies,' 'tribal' bigots swear in fury.
Ethnic nerves are frayed; red flags flutter, curses drizzle from sachets; libation trickles into polluted streams. Check one curse I read yesterday in the social media: 'Let the deities slay them that vote for that man.' Fortunately, deities have long deserted our polluted rivers, weakening the artillery force.
All this while, a nation stands and stares.
This is two decades into 21st Century Ghana! 'As for that party, if you are not Akan, you cannot be leader; a deputy rank is the limit,' it is said.
Meanwhile, our party in question suffers a stigma in its history as 'that party which hates zongo people, minority 'tribes' and 'immigrants.' 'They taboo as flagbearer anybody who is not Akan.' In places populated by ethnic minorities, it is said, let a chicken coop waving an umbrella flag, contest an election against a prince from that party, that chicken coop will win 'hands down.'
The year 2002. President J A. Kuffuor (may he be consoled) added me to a national project that opened my eyes. He made me part of a three member Wuaku Commission, that would investigate the Yendi crisis and the unfortunate killing of the great Ya Na Yakubu Andani II, Overlord of Dagbon.
I returned from the assignment six months later, changed and healed; eyes opened. As we sat through hearings in Sunyani, venue for hearings, I was an ignorant student from the south learning through witness testimonies, pen in hand notebook spread. Names of Dagomba witnesses stunned me: Kojo Ngula, Moro Champong, Sumani, Kwadwo Iddrisu, Kwabena Fuseini, Achili, Kwadwo Donkoh, Bashiru Gyan, Bashiru Gyimah, etc. Are these Dagomba?
Lesson: Asante planted itself firmly in Dagbon years ago through wars, and left a huge cultural legacy, and a bond of friendship and brotherhood.
And what else? Ashanti atumpan drums were heard throbbing in Dagbon during the crisis, pealing rhythms on Asante words and phrases, virtually speaking the Asante drum language. Residues of Asante culture are clearly evident in Dagbon military formation, material culture, etc. Long after the Wuaku Commission finished its work in 2002, the Government of Ghana showed tremendous maturity and foresight once again. President Akufo Addo formed a Committee of Eminent Chiefs to continue the dialog on Dagbon. 17 long years after the war, peace was finally achieved; and I was proud to be part of a huge throng of Ghanaians that converged at Tamale on 6th March 2019 to celebrate. And who led the Committee of eminent chief's to achieve the Peace? Otumfuor Osei Tutu II. Why the King of Asante? Partly the unrivalled quality of Ashanti diplomacy; but also the historical links between Ashanti and Dagomba.
Despite the diversity of ethnic groups in the nation state Ghana, we often ignore the semblance of a common heritage. The unity in diversity.
Ghana, let's stay away and not incite the Ashanti. Let's leave Ashanti alone, and allow their history of ethnic tolerance to shame bigots, and say NO to 'tribal' politics.
P/S
And by the way, what is the Dagbani word for 'curfew'?
Uhm uhm uhm, Yes Kofi what is it ?
It is 'Obiara nk)da.'
Correct for three points.
kwyankah@yahoo.com